Incredible Art: A Vision Of Unity and Connection By A 13 Old
Anja Rožen, a 13-year-old girl from Slovenia, has a vision of what unity and connection look like. Anja brought that vision to life through her art, earning her the grand prize in the Lions Clubs International Peace Poster Contest. She was chosen among 600,000 children from all over the world.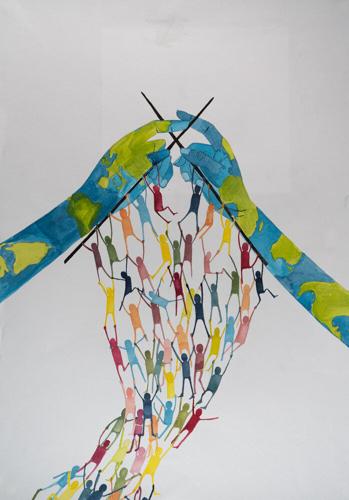 "My poster represents the earth that connects and unites us. People stick to each other. If one person let go, the rest will fall. We are all connected to our planet and to each other, but unfortunately we are little aware of it," said the young creator.